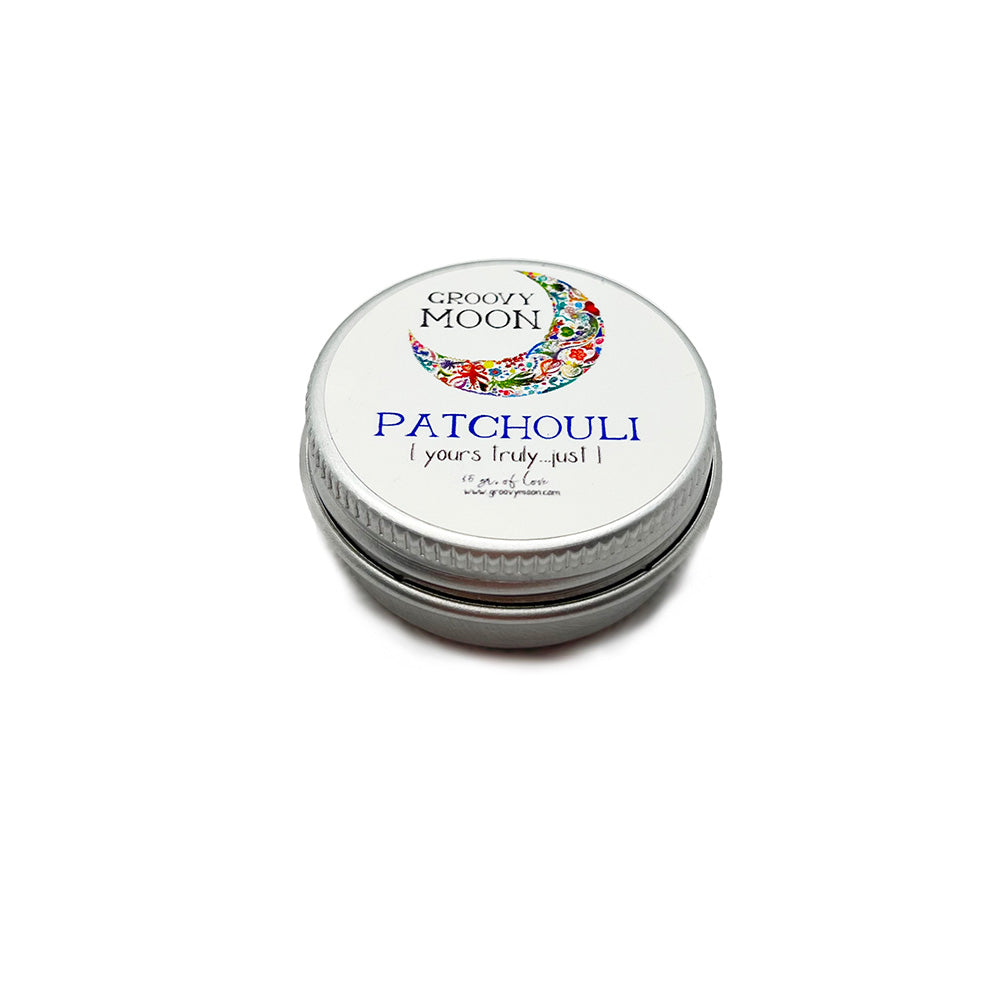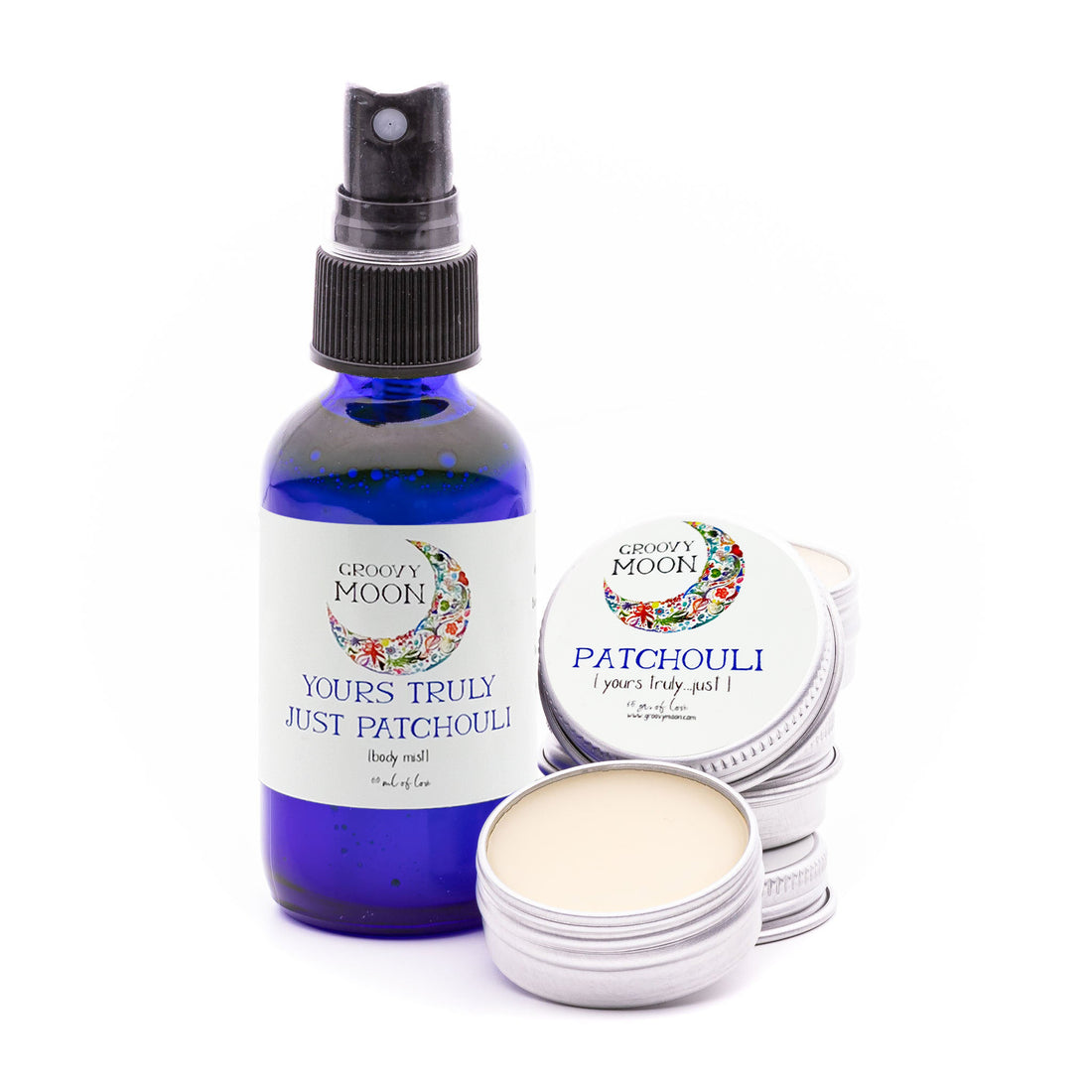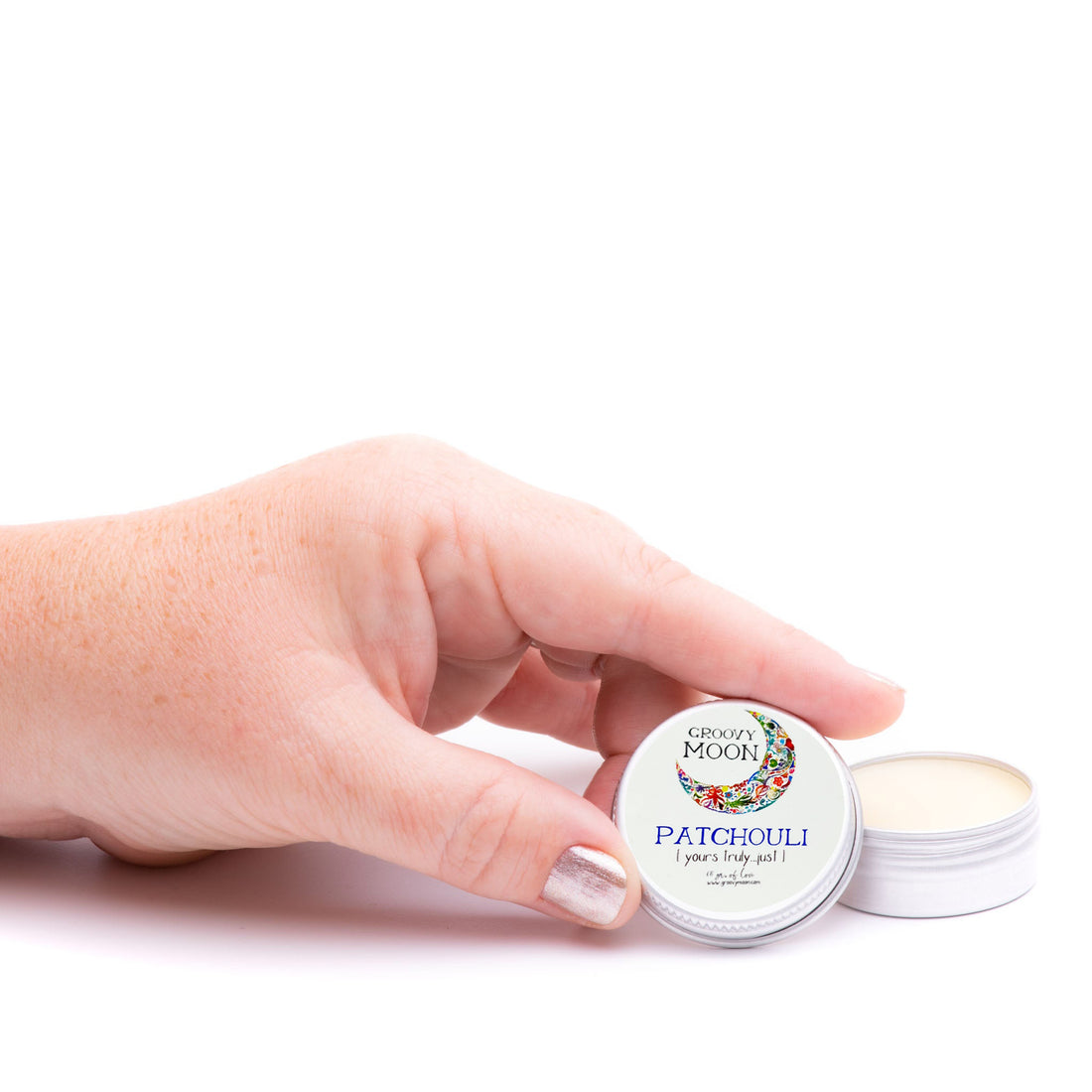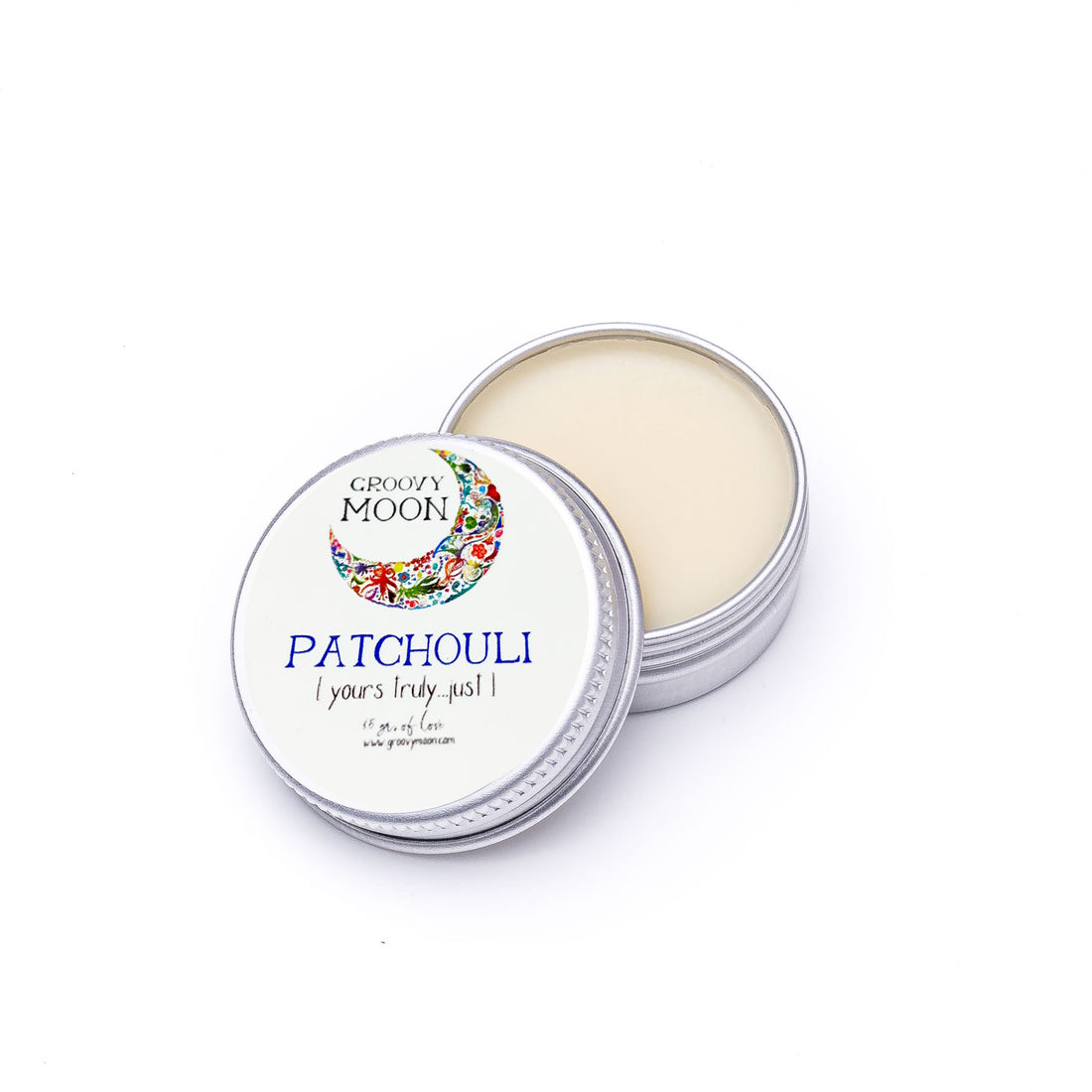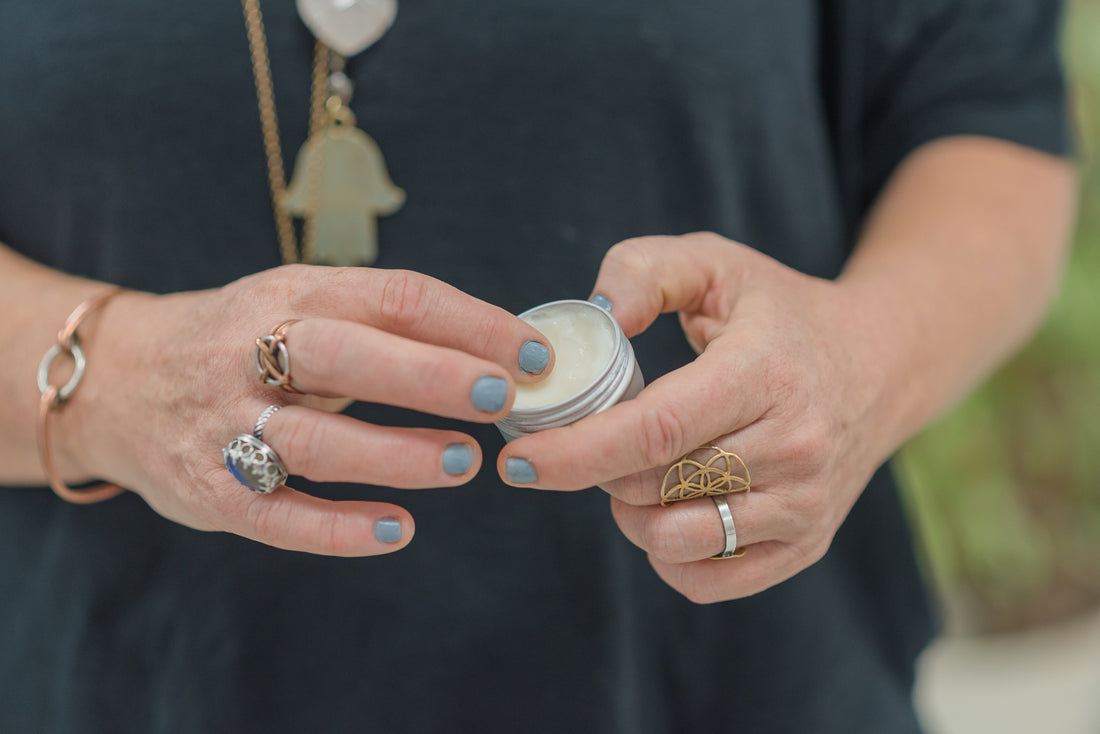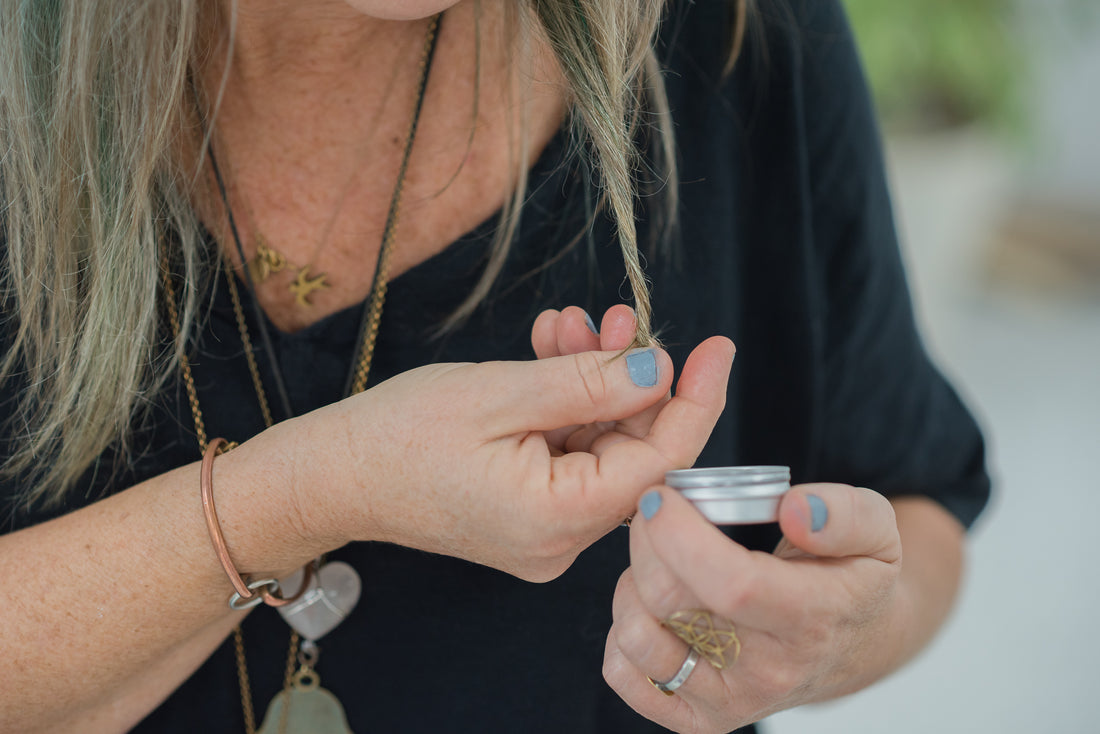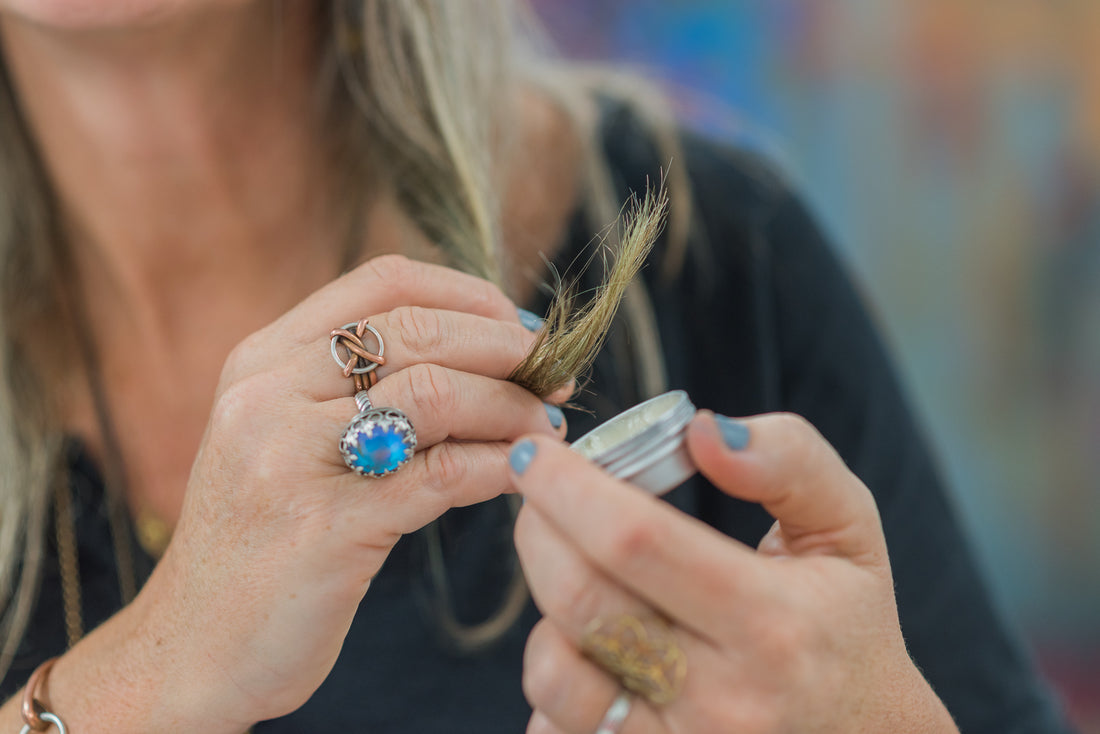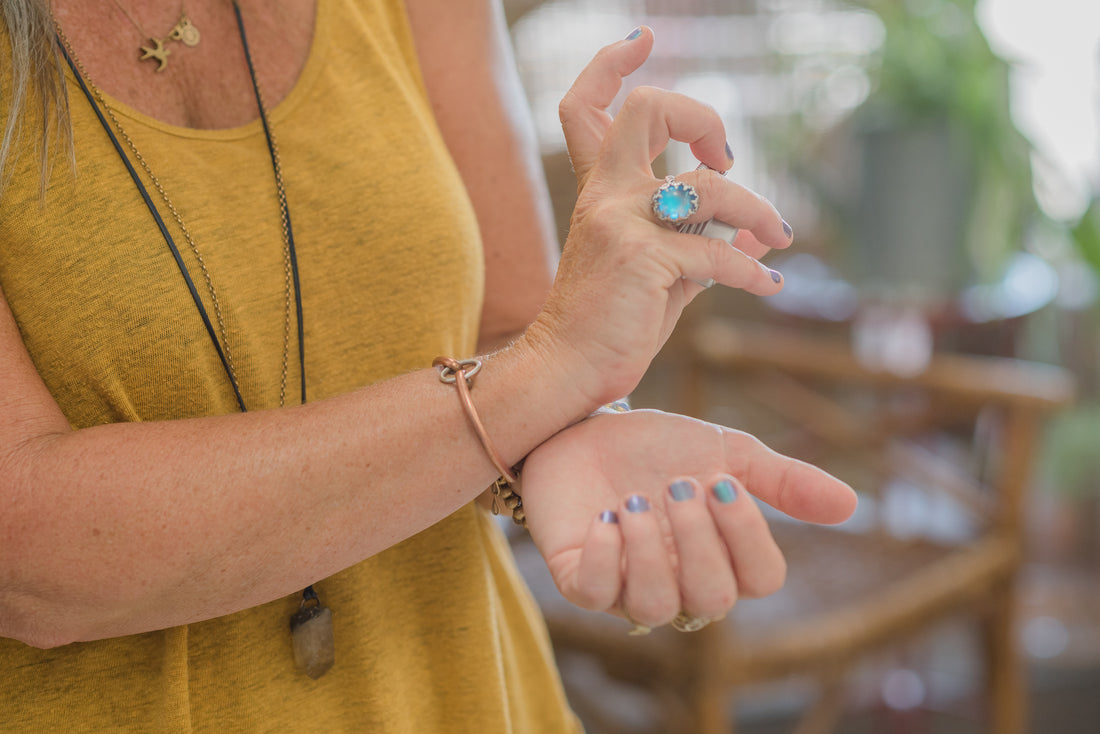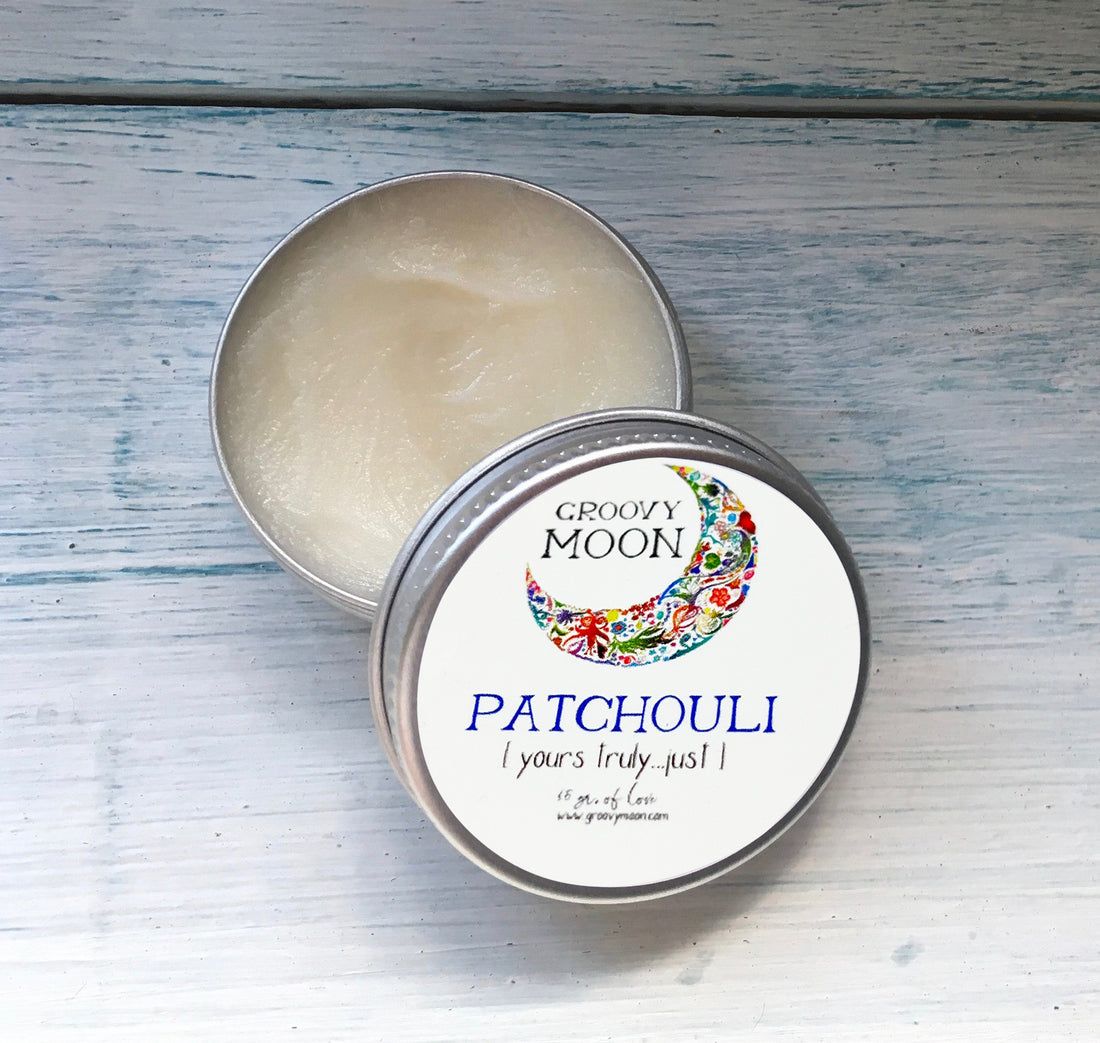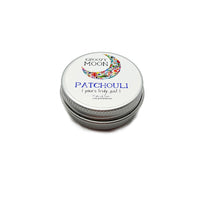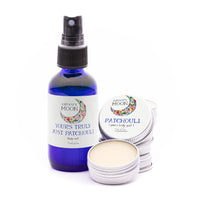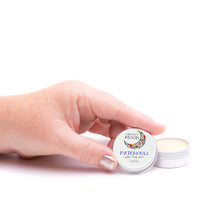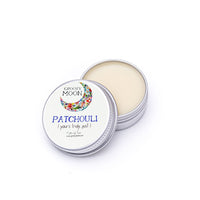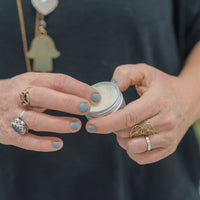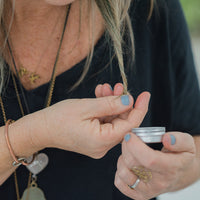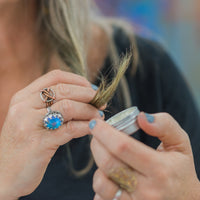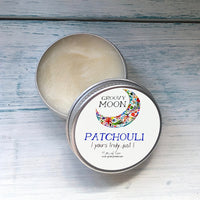 Yours Truly, Just Patchouli
For your Inner Hippie, Yours Truly..... Just Patchouli. 
A nice little essential oil perfume balm infused with a beautiful Organic Patchouli. Rich, earthy, calming and grounding. Use it behind the ears, on your wrists, right under the nose, or the tips of your hair. I like to wipe a little off my hands on my scarf or my clothes and carry it with me where ever I go.
TIP; You can use our balms to top up a natural deodorant! Boost those pits with a hit of it.
Another great thing about our perfume balms, unlike most others it is made without using cosmetic vitamin E which is commonly made with soy oil. After a few dips of the finger it will carry an odor which many would say... smells a little off.  We guarantee you'll be able to use it right to the bottom of the tin smelling the same as when you cracked it open.
Ingredients: avocado butter, coconut oil, Candelilla wax,  EO of Patchouli
Ease is a very gentle formula that can be applied topically without any concern about getting in your eyes and having them weep nor is there any type of cooling effect. Apply liberally to area of concern and the product will quickly absorb into the skin.